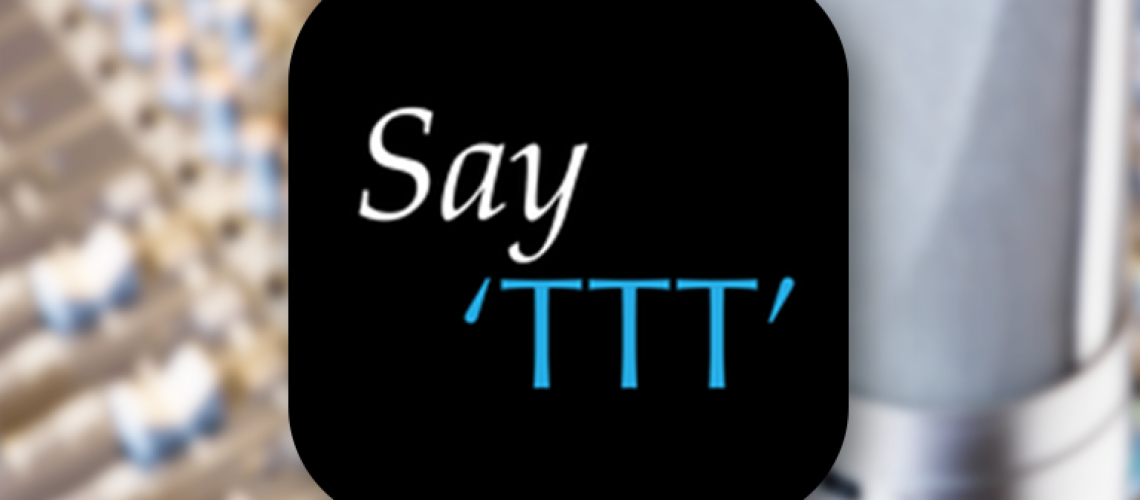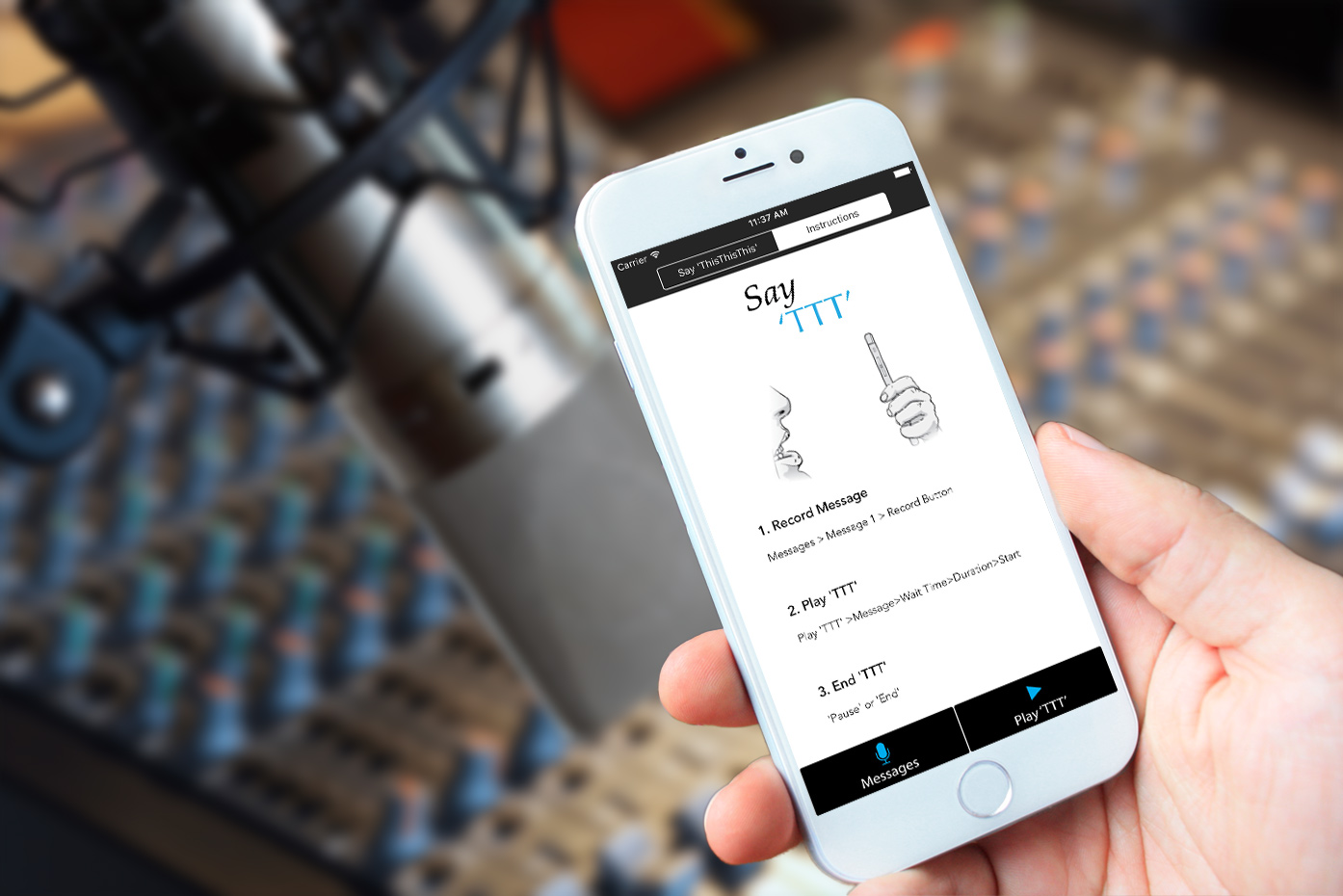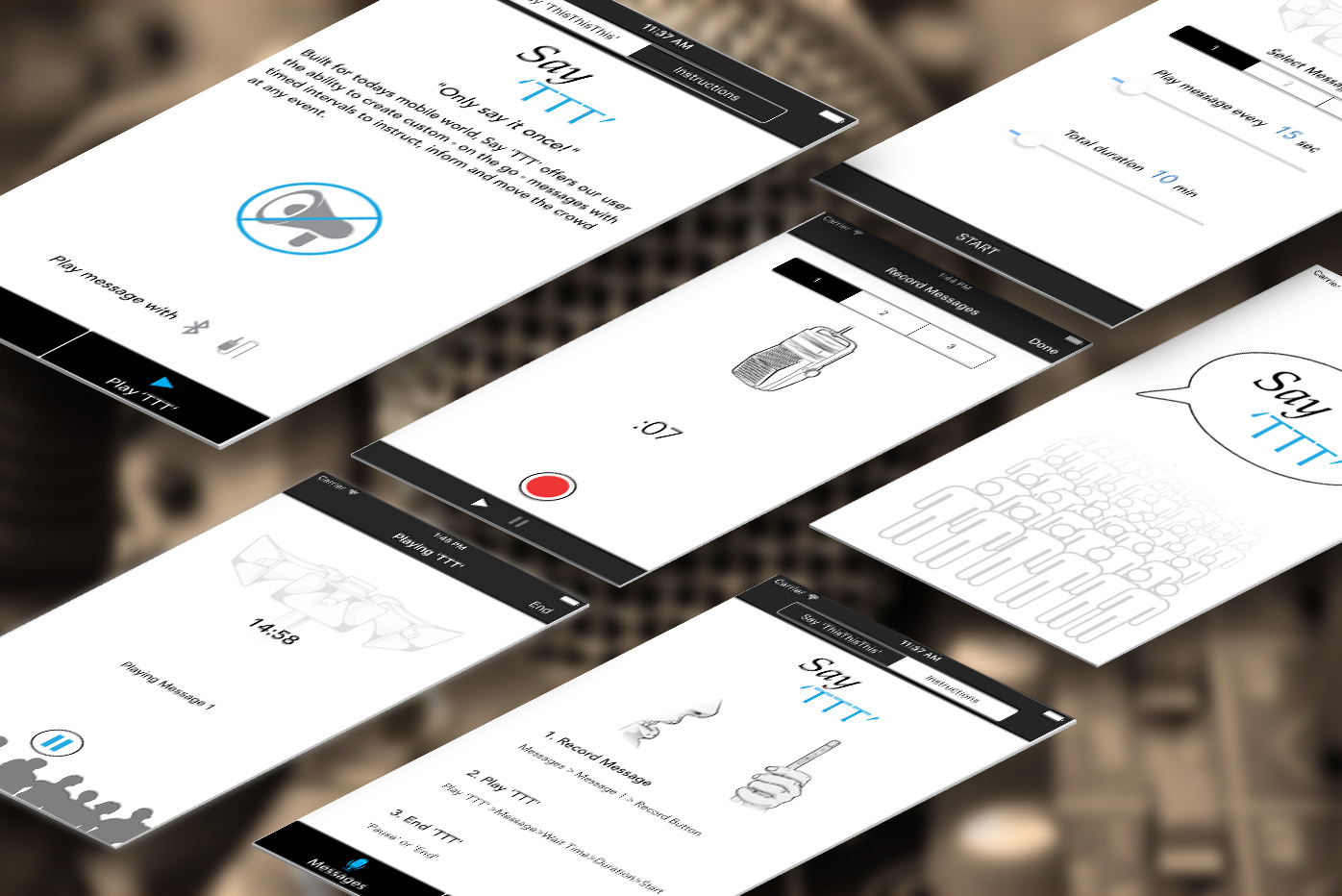 FEATURES:
• Record up to 3 Messages
• 6 Delay Intervals (time between messages)
• 4 Durations Times (scheduled length of time message will play)
• Supports most Bluetooth speakers
• Supports headphone jack
Say 'TTT' EXAMPLES:
REALTORS:
Record and play a greeting at your next open house including square footage, number of bedrooms and other highlights as potential buyers enter.
EVENTS – Sports, Concerts, Marathons, Festivals:
Give directions about parking, where to sign-up, what gate to go to, or having bags ready to be checked, etc.
POLICE / FIRE-RESCUE / MILITARY:
Take care of more important matters while announcing instructions to the public such as obstacles or road closures.
PARENTS:
Use Say 'TTT' to wake up your teenager for school! Don't repeat "Wake up" over and over again.
TRADE SHOWS:
Make yourself and product standout and let SayTTT announce important points, while you speak with your customers.