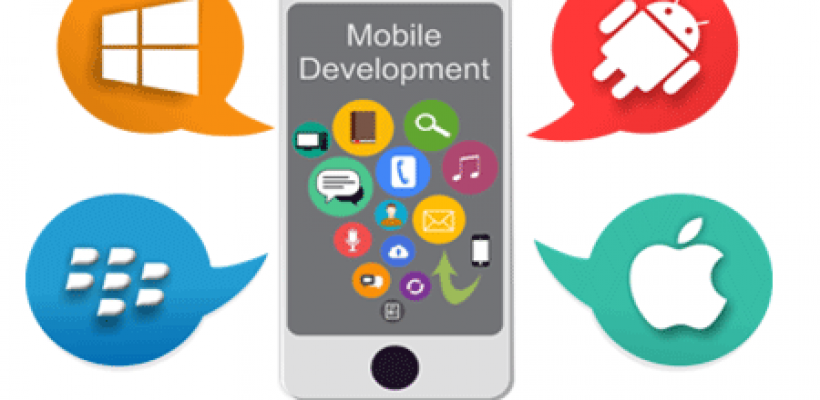 Searching for the best mobile app development company for your dream app? It's very important to keep a list of things in mind before you start your journey. Making good research will ease your job in availing the best service provider. So, this article is all about finding a good app development firm that can make your dream app come true.
Here are five top points that will guide you in finding the best app development company for your business.
1) Analyse your need:
The first step towards your mobile app journey is to analyse your requirements. You must list down the requirements of your business. Whether you need an OS-specific app or a cross-platform app, what is your target audience, whether you want an e-commerce app or a healthcare. These will help you narrow your search while finding an app development companies.
2) Check the portfolio of the mobile app development company:
After you have listed out your requirements, you may shortlist some good mobile app firms in your region based on customer reviews and rankings. Find out the corporate portfolio of the companies and their previous clients. Check out their ratings and customer reviews to understand if a particular company is having good track records or not. Try to work with certified app development firms that have good rapport in the market.
3) Cost and deadlines:
Another important factor to look at is the development cost. Talk about the development cost openly and check if it's worth the task. Talk to more than one company and compare the estimates given by different corporations. And, when you have sorted out some top mobile app companies, ask them regarding their project deliveries. Check whether or not they are able to deliver the projects on time. If aren't punctual and not capable to submit your work on time, your app launch will get delayed.
4) Team:
Knowing about the team of app developers and designers is equally important. After you speak to the mobile app company about their portfolios and delivery commitments, ensure that you sit one-to-one with the app developer of the firm to discuss your project and get his feedback. While you communicate, find if the developer is qualified and experienced enough to take up your task. If the company does not have experienced developers, they may not be able to deliver you an agile and responsive app.
5)Customer Support:
It is very essential that you pre-decide with the company about their maintenance and support policy after they deliver your project. Ensure that they provide 24/7 customer support without any extra cost. Otherwise, your expenses on maintenance will empty your pocket.
Infographic : How to select the best mobile app development company for your dream app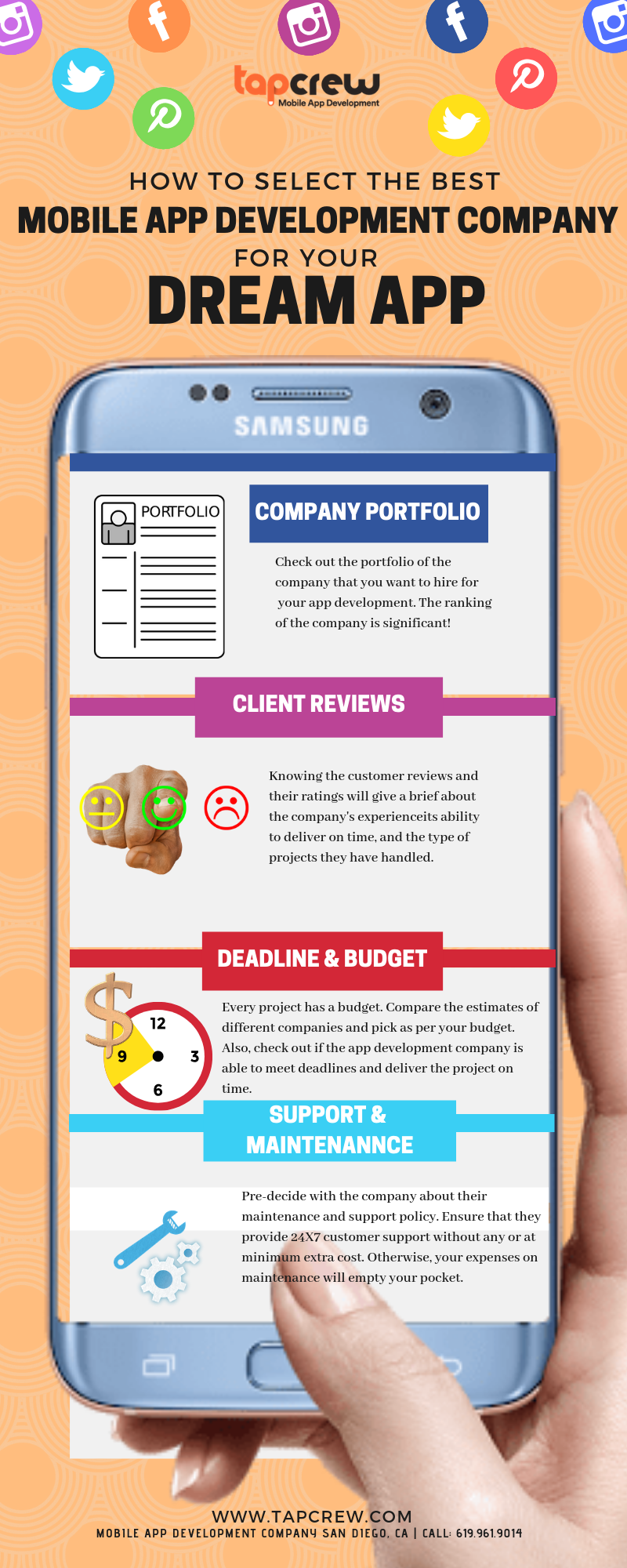 Share this Image On Your Site
Please include attribution to https://tapcrew.com with this graphic.