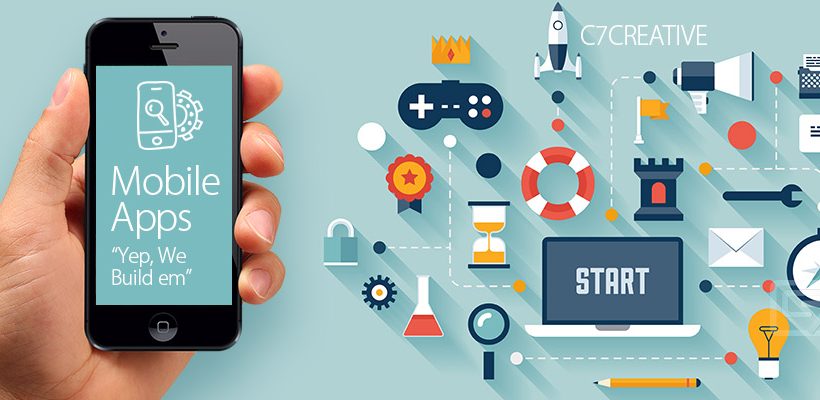 Has the idea of a creative mobile app development kept you awake for the last couple of nights? And, that it should be unique and get really popular among the users? Well, at such instances, the common problem is that entrepreneurs are usually confused with where and how to begin the designing and development of the app.
If are looking up for the best iPhone App Development company or Android App Development company, here's a step by step guide that will take you through the journey of developing the perfect mobile app for your business.
Pen down your goal: Having an idea in head is something that's always large and vague. Therefore, it is very important to define the purpose and vision of the app that you want to develop. What's the unique feature that you want to offer? What will be its core appeal? How will you keep users engaged?
Draw the sketch of your mobile app: After defining your goal, you need to work on the look of the app on a mobile screen. You can draw a rough sketch to illustrate the idea of the interface you want to build. This will help in conceptualizing the layout and features of your app.You can also sketch the servers, data diagram and APIs for reference purpose for developers.
Do market analysis: Once you are ready with a rough idea of how your app would look, it's time to conduct a bit of R&D. You must find out if there are other similar apps already in the market. There are millions of apps floating in Android and iOS platforms. You must strategize on how to stand out? And, how to monetize your mobile app?
Build the prototype: Using online wireframing tools, you can develop a mock-up or prototype of the app you want to build. With easy-to-use drag and drop features, you can effortlessly design a mobile app and analyse it. This will also act as the foundation for your backend design.
Test the wireframed prototype: Developing the prototype is half the task done. You now have the dummy version of what you actually want to build. Now, you must test run your app and also give access to your friends to do so and give feedbacks. Note down their actions, queries, and feedbacks.
Start building the backend: As the ground work is all set, it's time to start designing the backend of your app, which is all about setting up servers, APIs, data servers, etc.You can selectone from the many providers of iOS and Android App Development services for the task.
Give the final look to your app: The designer must give skin to your mobile app at this stage. By incorporating all the prototype feedbacks and adding creativity, it is crucial to give a unique appearance to the app.
Re-test your mobile app: The actual app is right in front of you. Don't think of revealing it to the world right away! You should re-test the actual app that's in your hand.
Revise the details: You should revise by adding and removing features wherever necessary. This will help you refine every detail.
Launch you mobile app: Congratulations! You have your mobile app ready for publishing. Follow the Android app rules of Google Play and iOS rules too. And, your app goes into the mobile screens of your audience.