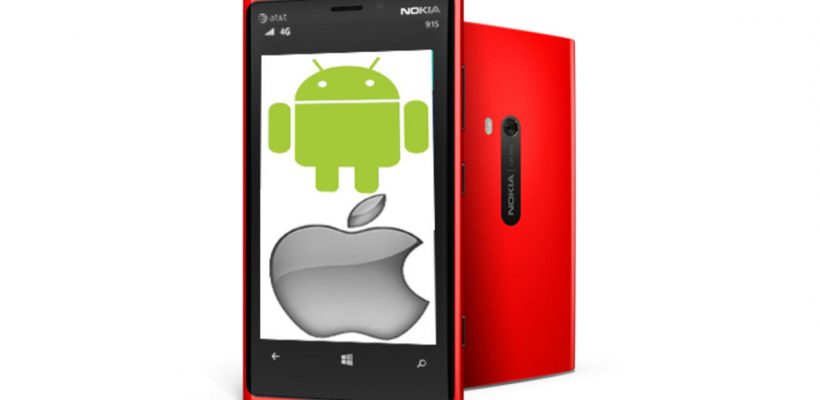 Which mobile platform should you select as your first platform? The five most important factors that must be considered while developing a mobile app for your business include:
Target audience
Project timeline
Desired app features
Budget for app maintenance
Monetization goal
You may consider launching your app on both iOS and Android sooner or later, but it can be a bit risky and expensive. You may select either iOS or Android to start your app journey and eventually move to the other platform.
Why iOS is preferred over Android:
The development of iOS apps is faster and less expensive when compared to Android apps.Also, coding of iOS apps is easier with SWIFT, Apple's programming language. However, if time is not a constraint, you may go with Android, which is time-consuming due to lengthy Java code.
Also take note that Android is an open source platform which allows working with a greater range of devices and features. Whereas,Apple has a closed ecosystem permitting only a few standardized devices and operating systems. In addition, the review process of Apple App Store is longer with stricter rules and higher quality expectations.
Android app development offers more flexibility with features 
If you are looking forward to offering a highly featured mobile app, then Android could be a better choice.AsAndroid platform is open source, it offers more flexibility for customization of apps according to user needs. But, on the other hand, being open source makes it more susceptible to pirate apps and malware too.
Monetizationof an app depends on users' behaviour towards making purchases on iOS or Android 
If you solely aim to monetize your app, then you must be aware of some of these basic facts:
Apple users are more willing to purchase apps as compared to Android users.Therefore, unlike iOS, Android has more free apps with in-app ads.
In spite of having half as many downloads as Android apps, iTunes generates twice as much revenue as Google Play.
In case of Utility apps, Android has a better record as Apple users are seen to be less likely to pay for utility apps.
Maximum revenue is generated by shopping apps with North America leading in sales.
Mobile app users spend 40% more on in-app purchases in the Asian region. And, China is claimed to be the best revenue generator for iOS.
Summary: If you are planning to monetize your app without an ad campaign but by offering subscriptions, in-app purchases etc., then Apple's iOS platform might be your best choice. Also, you must understand your potential audience and analyse what features they really want. Consider your timeline and funds to determine which platform would be better for your business.
If you are looking for a minimally viable mobile app that can be built quickly at minimum cost, then iOS is the right choice.However, if you intend to offer many features with seamless multi-device accessibility, you may go with open source Android platform.
Infographic : Mobile App Development Trends 2019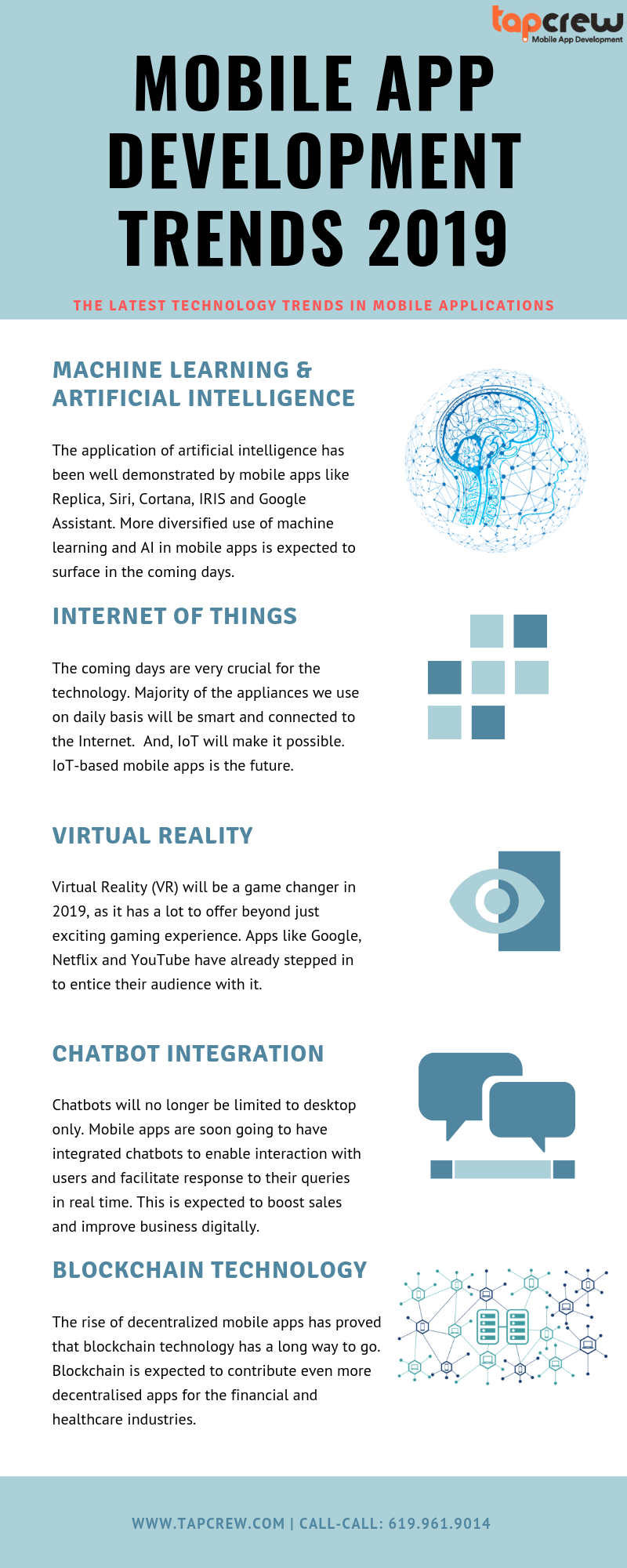 Share this Image On Your Site
Please include attribution to https://tapcrew.com/ with this graphic.